Clan Farquharson And The Battle Of Culloden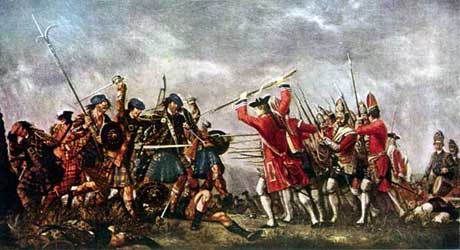 No event in Scottish history changed so much as the Battle of Culloden. The result of this battle was nothing less than the complete destruction of the Highland clan system. Tartans, chiefs, bagpipes, Gaelic, in short everything that was Scottish highland culture was outlawed. The clans were annihilated even those who fought against Prince Charles Edward Stuart.

And from this event rose some of the most famous people of Scottish History as well as Clan Farquharson. There is Colonel Anne Farquharson, the Baron Ban, Balmoral the Brave, Bonnie Prince Charlie and the Butcher of Cumberland.The last charge of the highlanders and the mass graves of brave men.

There are phenomenal books about Culloden and the fall of the clans. Unfortunately many are written from a military history point of view. If you are interested in the movements of armies then read as many of them as you can. It is one of the most written about military events.

Yet it is the unknown or untold stories that really tell the story.
The 250 men who made up the Farquharson Regiment. Like Peter Grant the Sergeant Major of the Farquharson Regiment who was the last surviving veteran of Culloden.
Like the White Flag that was the Farquharson Standard that after being captured at Culloden was burned upon a Glasgow gallows.
And James Farquharson of Balmoral, known as Balmoral the Brave, who had his lands and titles forfeited after the defeat at Culloden. When he lost in lands it set in motion the pieces possible to allow Queen Victoria to acquire Balmoral and turn it into the Royal Residence in Scotland.


---
---
Battle of Culloden
1867 report on the '45 Rebellion:

---
Lady Anne Return to Main: